Hi guys,
today the announcement of a Live Show coming up in a couple of weeks time!
You can see StumbleCol play a Live Gig with Hollowbelly,  Sunday 3rd June, at The New Cross Inn, London, UK.
I believe that this is the first ever totally Cigar Box Guitar event, to be held in the Nations Capital and feature some of the most famous and Best Cigar Box Guitar Acts in the UK!
Also on the bill will be Brickdust & Pyno, The Sneezy T`s and ChilliCool Kev, this promises to be a great night of Anarchic Blues Music, played on Home Made Instruments!
Here to excite your taste buds is a little bite of StumbleCol Live!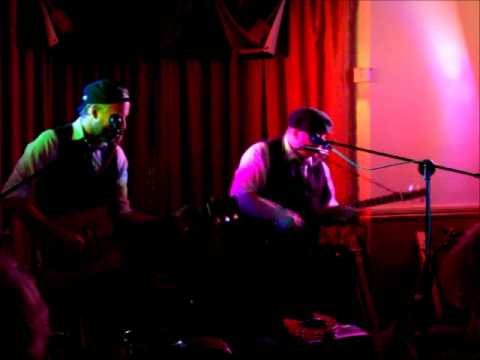 This song is Cigar Box Guitar Blues and was inspired by the website: www.Cigarboxnation.com
The video is from the last Sidcup  Soiree and Tom`s solo at the end is to die for!
The song is on our last album "Sour Mash" you can download it from this site or listen for free at:
www.reverbnation.com/stumblecol
Hope to see some of you at New Cross,
Thanks For Looking,
Stumble On,
Col